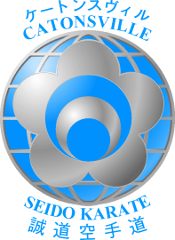 CSK News
With the COVID-19 crisis, our classes at the Catonsville Y are shut down. We are providing on-line classes during the hiatus. Please watch our Facebook page, https://www.facebook.com/CatonsvilleSeidoKarate, for updates on those.
Directions
Classes are at the Catonsville Y:
Catonsville Y
850 S. Rolling Road
Catonsville, Maryland 21228
catonsville@seidomd.com
The Catonsville Y is located near UMBC and CCBC Catonsville, convenient to I-95, and just 15 minutes from downtown Baltimore.
Directions can be obtained from Google Maps.