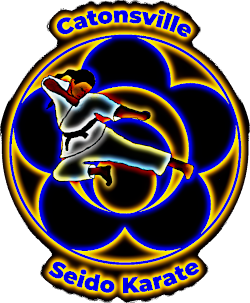 Contacting Catonsville Seido Karate
E-mail or call:
In-Person:
Visitors are welcome. You may watch a class without obligation.
If you are a visiting karate or martial arts student, you are welcome to train with us.
Students from other Seido Karate programs must obtain permission from their instructor before visiting us. This is mostly a formality, but a vital one.
Please contact us in advance to check that class will be held the day you plan to visit!
Social media and so on: