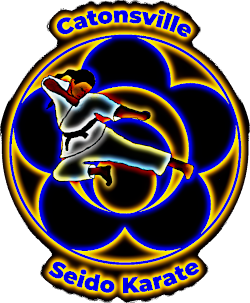 Youth/Family Class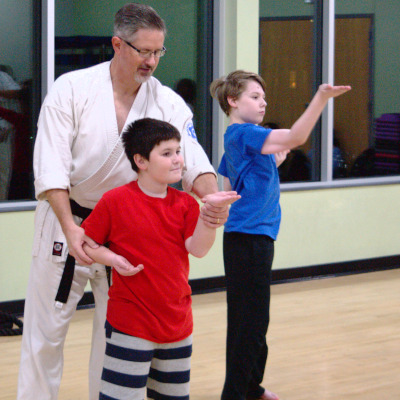 There are many options for youth martial arts classes in the area, but we believe our youth/family class at Catonsville Seido Karate is unique.
Our chief instructor, Jun Shihan Tom Swiss, has over 35 years experience in Seido Karate, and has extensive experience teaching youth with special needs. We are part of a world-wide organization devoted to the practice of karate-do as a means of self-improvement.
The benefits of martial arts training for kids are widely known. Besides getting young students physical exercise -- something badly needed in a world of electronic entertainment and increasing obesity -- scientific evidence suggests that martial arts training can help young students improve psychological wellbeing, manage mental health challenges, and develop resilience.
And although some parents worry that martial arts may teach kids to settle disputes with violence, the structures of traditional martial arts training (as opposed to modern "mixed martial arts") have been shown to decrease aggressive behavior in young students.
We even encourage parents to take class with their kids (age 7 and up) and experience these benefits together! Because the emphasis is on self-improvement, not competition with others, we welcome moms and dads who have never thought of themselves as "athletic" -- we love absolute beginners. And we offer a deep discount for family members who train together. (Of course parents can also attend our adult/teen class.)
So contact us today to discuss what we can do for your kids -- or for you.