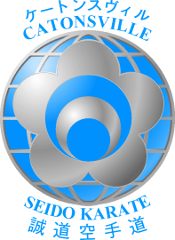 COVID-19 Operations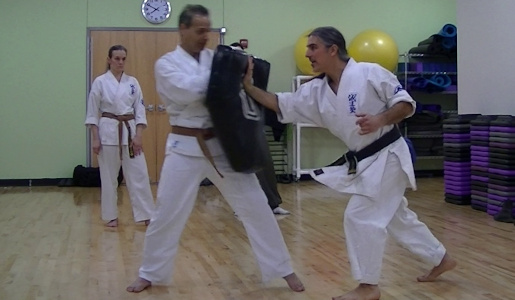 November 1 update:

I have been carefully watching Maryland's COVID 19 numbers. Unfortunately new cases and hospitalizations are both trending upward in Maryland, and it's my expection that we will see another round of restrictions put into place.

I will re-assess after Thanksgiving, and if things are looking better at that point I will approach the Y about resuming classes in the new year.

I'm also keeping an eye out for other locations where we might be able to have small (3-5 people) in-person classes. If you have a lead on large room we might be able to use for free or low cost, please let me know!
During the COVID-19 pandemic, we are conducting on-line and socially distanced outdoor classes.
We are not charging for these classes but your voluntary financial support is key!!!
Suggested donation: $6 per student for on-line classes, $12 for in-person; contibutions can be made at https://catonsville.seidomd.com/support
On-line classes
See our orientation video for on-line classes:
For on-line classes you can join via Zoom or Facebook Live. Facebook may work better for some people as it's one-way video, so less bandwidth and less processor power is required.
If you join us live on Facebook, please comment so we know you're there! (Just a quick, "Osu, Jun Shihan!" is fine.) I can also take questions through the Facebook comments.
You can also take class from the Facebook video afterward, on your own time.
Please contact me for more information and the Zoom link.
Catonsville Seido Karate Facebook page: https://www.facebook.com/CatonsvilleSeidoKarate/
Classes (both on-line and in person) are scheduled as two parts. For the Tuesday/Thursday evening classes the schedule is:
6:15 - 7:05: All ages (7+), all levels.
7:05: dismiss white belts, and blue belts under 9
7:05 - 7:30: additional training for teen/adult blue belt and above; age 9+ yellow belt and above.
All students are invited and recommended to particiate for the 6 :15-7:05 portion of class. We will be practicing our basics during that time. If for any given class you can only come for the second portion that's ok but you'll miss the opportunity to polish basics.
Outdoor Classes
Weather permitting, we are doing outdoor classes each Sunday afternoon in November at Catonsville Middle School. Please contact me for details.
Private Lessons and Personal Training -- In-person or On-line
In the past, I have advised people asking about private lessons that it was better to come to class and be part of the Seido community...but these are not normal circumstances.
I am now making both private karate and self-defense lessons and personal fitness training sessions available, either in person (at your location or on my patio), or on-line.
For in-person lessons I am offering a sliding scale of $60 - $100. For private on-line class via Zoom, I am offering a sliding scale of $30 - $50. Contact me for more information.